Deputyship 101 – the foundations of the role
When: 30th November 2023 | 10:30am – 11:30am
Location: Online via Livestorm
Cost: FREE
Throughout 2023, PADSN are hosting a series of Deputyship Surgeries aimed at both public and private sector deputyship professionals, discussing some hot topics in the field and giving you the chance to get your burning questions off your chest!
For our fourth and final session of the series for 2023, we are gearing up for an extensive exploration of numerous crucial topics across Deputyship. Led by Dave Lockwood, our topic expert and former Deputy, we will be discussing your most requested topics, including; procedures for Court of Protection applications, claiming against security bonds and handling OPG safeguarding investigations, effective case load management, and staying updated on changes in the court process. We will also touch upon common banking challenges, exploring statutory wills, and address when it's beneficial to engage a financial advisor.
With so much to cover, we have invited experts from J E Bennett Law to provide their expertise on the topics alongside Dave. This event is tailored to both novice and experienced deputies, providing essential insights into the core responsibilities of a deputy – a fitting conclusion to our well-received Deputyship Surgery series.
---
Sign-up now to begin receiving updates on this event…
---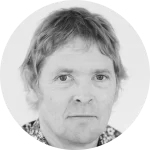 Richard Shearing
Senior Partner
J E Bennett Law
Richard is a highly experienced lawyer with a strong focus on supporting vulnerable clients. With a background in the care sector, he possesses valuable expertise in working with individuals facing learning disabilities, acquired brain injury, and psychiatric illnesses. This unique experience grants him profound insight and empathy when addressing the challenges faced by our clients.
Before joining JE Bennett Law, Richard served as a partner in prominent Sussex law firms, honing his skills in handling financial and care-related matters under the Court of Protection. He acts as a financial deputy and professional trustee for a significant number of disabled and vulnerable clients, while also providing guidance to lay deputies and trustees. Richard is well-versed in estate administration and offers assistance in preparing wills and lasting powers of attorney for his clients.
Recognized for his exceptional abilities, Richard has earned the distinction of being ranked as a Next Generation Partner and a Recommended Lawyer in the prestigious 2023 Legal 500 ratings.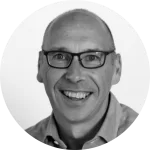 Ian Macara
Senior Partner
J E Bennett Law
Ian Macara is one of only 62 accredited Panel Deputies for the Office of the Public Guardian in England and Wales. He is also among approximately 10 Public Guardians appointed by the organization. Ian is a fully accredited member of Solicitors for the Elderly (SFE) and the Society of Trusts and Estate Practitioners (STEP). He serves as a Dementia Friends Ambassador for the Alzheimer's Society and is a member of the Professional Deputies Forum (PDF). With a remarkable legal background, Ian has assisted a diverse range of vulnerable clients, offering timely advice and support.
His expertise spans family law proceedings, accident claims, and managing the legal, financial, and care needs of vulnerable individuals, often handling substantial assets. Ian's pragmatic approach allows him to effectively anticipate challenges, minimize risks, and guide clients through unexpected circumstances. Additionally, he acts as a Professional Deputy or Professional Attorney, providing invaluable advice to lay Deputies and Attorneys, ensuring their compliance with legal powers and responsibilities. Ian's goal is to proactively prevent investigations by the Office of the Public Guardian, protecting his clients' interests.
---
Our host for this session…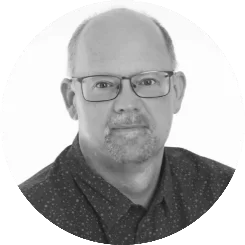 David Lockwood
Senior Business Development Manager
Finders International
Dave is a former Deputy Decision Maker appointed by the Court of Protection in England and Wales. Dave's experience comes from working in four diverse local authorities across London and the South East, dealing with varied services, ongoing legislation changes and increased workloads with decreasing resources; managing expectations from both the public and internal colleagues.
Not only does Dave have experience of acting as a Deputy under the Court of Protection, he is also well versed in the complexities of dealing with the statutory obligation of providing funerals under the Public Health Act. Dave is also one of the founding members and former chair of APAD (The Association of Public Authority Deputies).
---
Finders International are CPD members
Member of the CPD Certification Service, Finders International provide accredited training, workshops & events suitable for continuing Professional Development.
View our member profile and our past CPD accredited events via the CPD website here.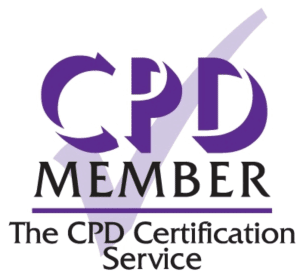 This event is Carbon Neutral!
For 2023, Finders have pledged to offset the carbon usage of all our online event activities. To do so, we will be planting 1 tree for each webinar we host.
You can be rest assured that tuning into this webinar will contribute to your individual and firms goal towards reducing your carbon footprint! Read more about our Carbon Footprint pledge here.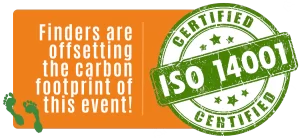 Help us, help you, help others…
If you have watched this event, we would love your feedback! Please click here to leave us feedback on what you thought about this event.
For every feedback form filled, we will donate £1 to our chosen charities for 2023 – Keep Britain Tidy. Read more about our chosen charities here.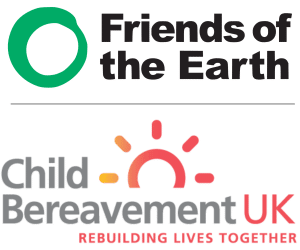 ---
If you have any questions regarding this event, please do not hesitate to contact the event organisers at: [email protected].